H
ello
E
veryone,
Here is a sample extract from my latest contribution (26/04/14) direct from
Polydoodle Pictures
Studio Blog.
The image below shows the front image for the 365 Day Project T-Shirt probably my most favourite to date. I added in a little gag on the side which I always found funny on one of my old T shirts... Felt right for Barnabas falling from a ladder lol.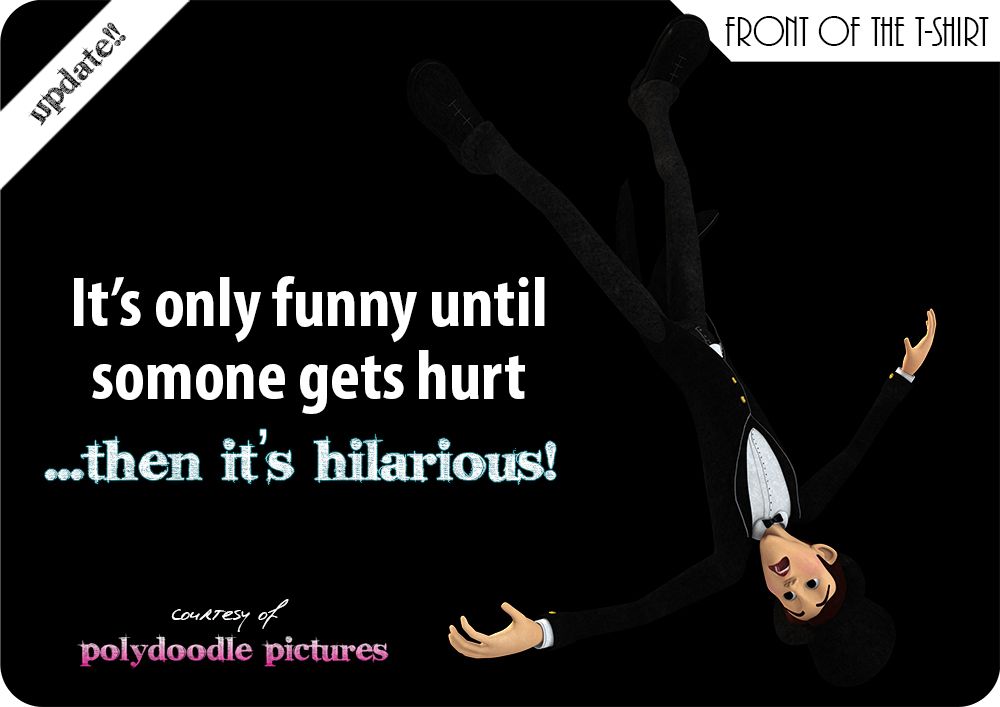 EXTRACT
"The image above shows the quote combined with Barnabas as a close up just in case the small image is a bit confusing. This design has been on the cards for a while Stitch just didn't have time to sit down and knock it together... Thankfully he managed to find an hour or two while knocking out other speedy designs for a couple of minor commissions. This shirt will no doubt turn some cheeks."
Read the full article here >>