H
ello
E
veryone,
Here is a sample extract from my latest contribution (27/02/14) direct from
Polydoodle Pictures
Studio Blog.
The image below is the final Benjamin rig which was found to be our best option after vigorous exploration into numerous rigging approaches. This is not to say that this was the best option but it was a stepping stone to understanding the rigging process... something which I think will make my future rigging easier and to a better standard.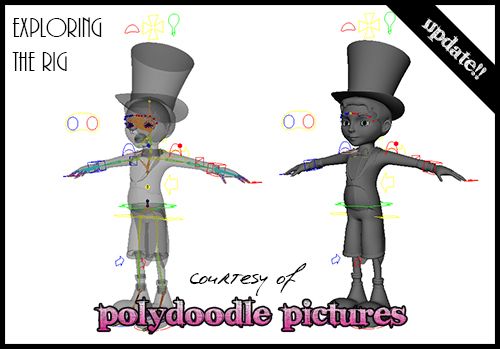 EXTRACT
"There were many options to consider when we were considering our rigging options for Benjamin. Originally we thought that the puppet rig DVD by Carlo Sansonetti would be a great direction. It was of course through confusion and a lack of detailed understanding surrounding the rigging process that we decided to play it safe but not for a lack of trying out a number of methods."
Read the full article here >>