H
ello
E
veryone,
Here is a sample extract from my latest contribution (18/10/13) direct from
Polydoodle Pictures
Studio Blog.
The image below shows feature tests I conducted to explore Barnabas's possible facial characteristics.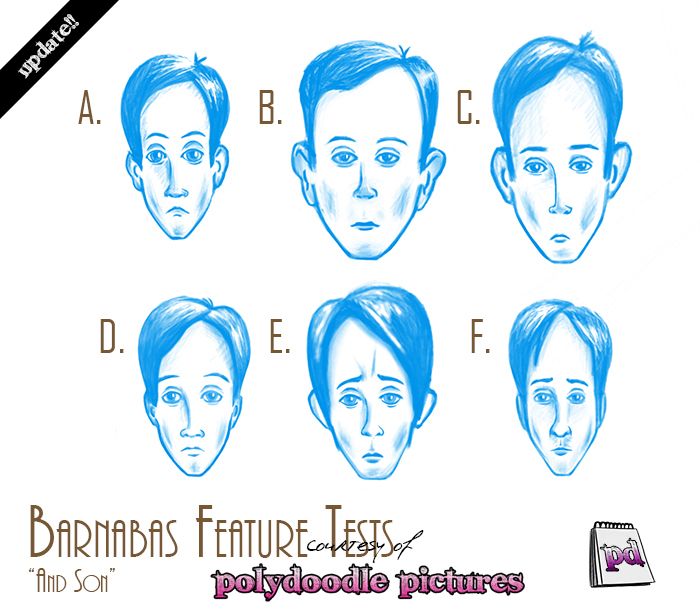 EXTRACT
"The image above shows 6 facial tests that I conducted on the IPAD. I just wanted to play with features here, I wanted to see what would happen if I made the head bigger, made the eyes smaller. Shrank the head, strengthened the chin, weakened the chin, etc, etc. I didn't want to give up with just some basic ideas. I didn't start trying to change the nose significantly because I kind of liked the thinner nose... Still I explored the alternate in the next row of sketches and found something I liked even more... If I'm honest I liked E but that would only work as a child... Note the size of the head and eyes!"
Read the full article here >>