H
ello
E
veryone,
Here is a sample extract from my latest contribution (24/10/13) direct from
Polydoodle Pictures
Studio Blog.
The image below shows a sample of my final head tests for all main characters, this one in particular is Benjamin Badgersworth.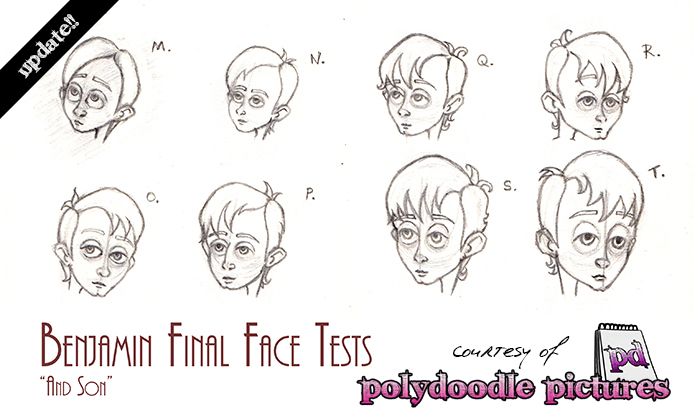 EXTRACT
"The image above shows the head tests I conducted for Benjamin. These basically continue from M and are a little jumbled but I figured as long as the letter is there it doesn't matter. The girls gave no opinions on these but I quite liked Q. S was a very close second mainly because I loved the curly locks. I wasn't sure if these curls were something we were showing on Benjamin before or after his Fathers adjusted personality but never the less I couldn't resist trying out lots of things with his hair. I also tried a few slight feature adaptations, I kept making the eyes progressively bigger with the forehead for example!"
Read the full article here >>