H
ello
E
veryone,
Here is a sample extract from my latest contribution (26/09/13) direct from
Polydoodle Pictures
Studio Blog.
The image below shows a couple of initial face tests I knocked up for "Benjamin".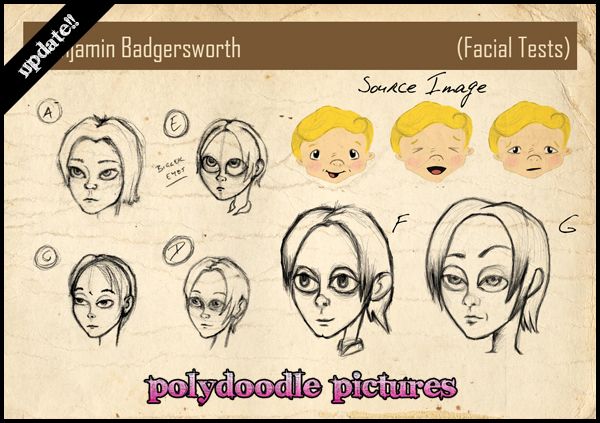 EXTRACT
"I referenced Sammy's original design for Benjamin mainly so people can really see what we mean by "Little Shit". I did a few sketches from A - C when I hit D I found something I thought was okay. Decided to try to refine it a little further with E, F and G. This was just a couple of little expression tests really. G was heavily inspired from the face Calkin is pulling in the influence map above. These were just a couple of little tests to get my juices flowing really."
Read the full article here >>