H
ello
E
veryone,
Getting back in touch before tomorrows dreaded briefing, which
(hopefully)
will be an interesting one at that. I think we are all glad for the R&R reading week to clear our heads but alas the show has to go on
(so I'm told)
. I have been thinking about this brief all week & I have compiled a decent task board.
For this Unit I re-assessed past mistakes made in my time management & now I have broken the tasks down by week with the week itself meeting some form of goal:
Week 1
- Research & Development
Week 2
- Exploration & Justification
Week 3
- Confirmation & Core Development
Week 4
- Finalisation & Completion
Week 5
- Final Touch & Upload.
Each day of the week the individual work will achieve overall week goal. I figured from past units that week 5 is too much of a rush to be working intensely so I decided to aim the project deadline to 4 weeks leaving the 5th week for a layer of polish
(hence final touch)
.
My final deadline is on the Wednesday on the week of the crit presentation, not Thursday. I noticed that I'm always the last to upload and I'm usually not sleeping the day before the crit so I'm exhausted when it comes time to pitch. This will no longer be a problem if my deadline runs over on the Wednesday I have Thursday to sleep and recuperate.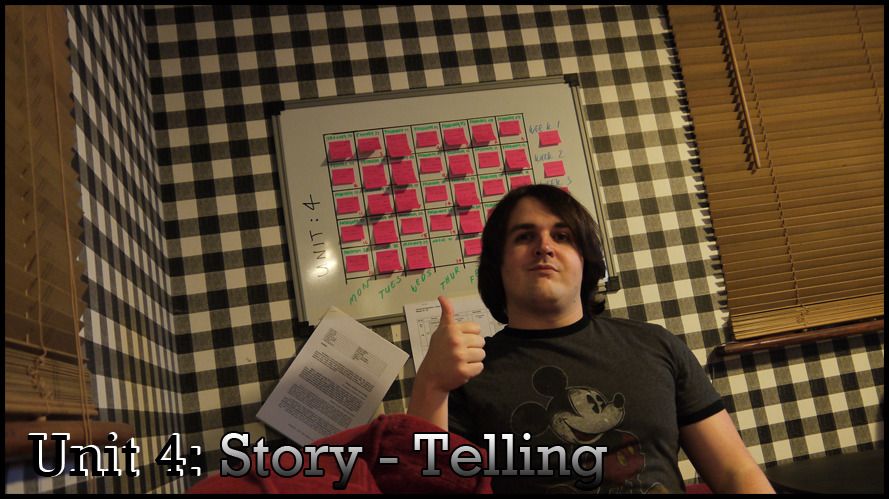 This is why you will see one blank space that is for me to sit back and chill before the crit. It's the same deal in the business world, you need to walk in there with a clear mind and open eyes.
The entire pursuit on this course so far has been finding the right level of time management. I'm hoping that this time I have learnt the right formula.
Anyway, tomorrow is the day.
Lets get this show on the road!
Over & Out,
xXStItChXx