H
ello
E
veryone,
Been working my butt off on animation, had no idea it would be this hectic and yet I'm only 14 seconds into it. Never the less I thought I would get the little bits out of the way quick so I can get back to it full force. I do love my branding, something which I may be porting across to my Art of Publication which I will probably get out of the way today while I'm thinking of it...
It's been a tough few weeks, I was going to get to work on some Unit 6 work this week but I had no idea how lengthily this process would be. I'm also a little worried as my paper supply is slowly becoming lower just hope I have enough if not I'm gonna have to do this additional line animation in photoshop with no paper...
Anyway lets get down to the Case Design...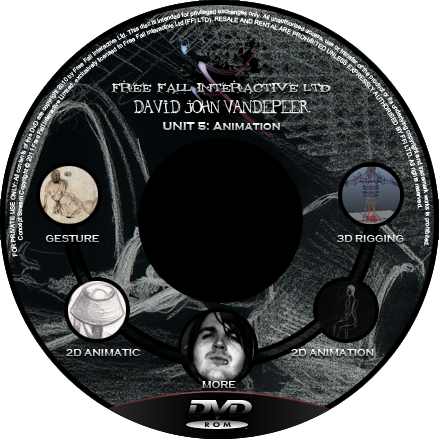 The image above is my
CD design artwork
, I'm gonna print all of this off now just to get it out of the way. I'm always doing this part last minute and personally I think its too big of a risk to be taking on the last few hours before a crit. Some people call me crazy for taking it to these extremes but I love my presentation...
The image above shows my
Case Design
I'm liking the chalk feel of it mainly because I am playing with a specific style for my 2d animation. I'm not sure if anyone can notice but I used the texture of my animation paper to make the case cover, I just changed the colours somewhat - I love it.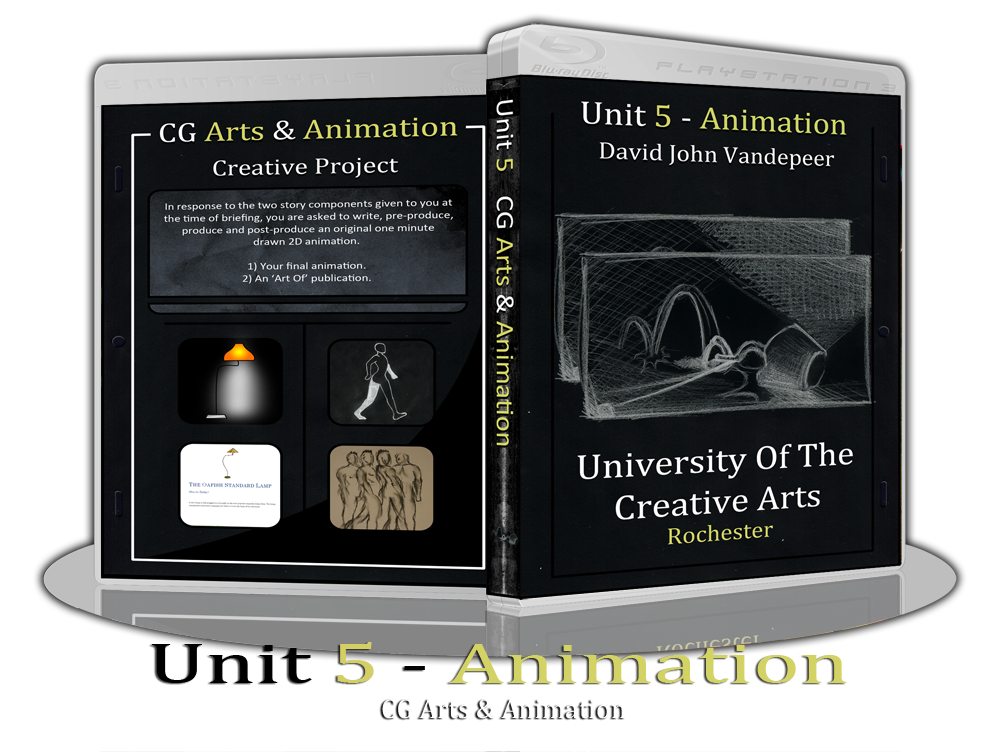 Last but not least is my
case design display
I do this for everything it began with my games case designs for our own personal projects. It just helps for me to see what the cover looks like in a display panel. It looks impressive, and this one is probably my most favourite to date...
Well this concludes this little update, I'm hoping I have better luck with my animating this week. I still have essays to consider but at least the time machine has been put back giving me a little more time on that. I'm just lining up my priorities here.
I hope you enjoy this post, again I can only apologise for the delay of these updates. I will not make excuses for myself only to say that I will work my butt off till I have met my goal.
Take it easy all!
Over & Out,
xXStItChXx