Hello Everyone,
I have detailed my original scissor concept (before i removed the legs). Didnt really want to post a second version of the sketches I have already posted seemed more correct somehow.
As you can see I initially tried to sexy her up, it was painful to lose the legs but without the legs the scissor is nothing more then a mere costume which does not satisfy the needs of the brief.
There were also some head variants that I had in my minds eye but i naturally decided on the first (number 1) as I felt it incorporated the scissor better, finishing the thought as it were.
The sillouette shows how I came from the full body version to the tipped scissor end. It was a simple case of removing the legs, the pen tool made that part relatively simple.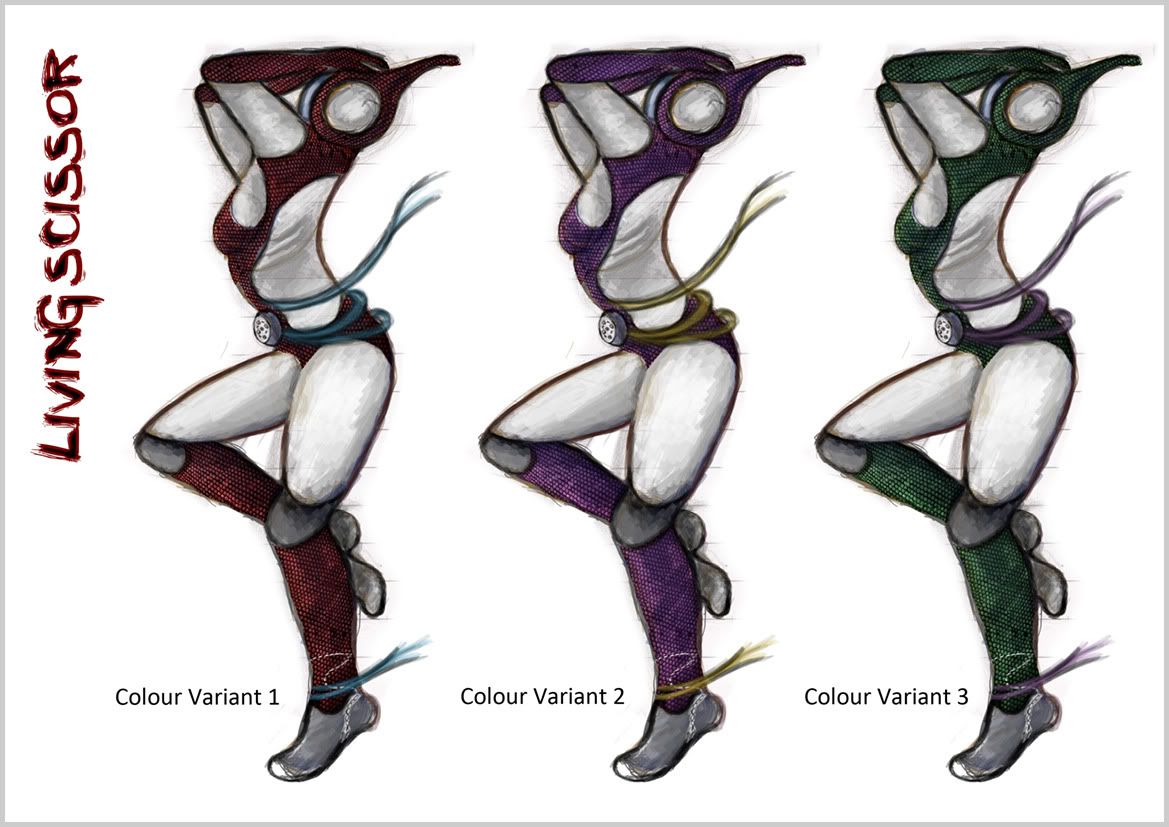 Secondly i divised some colour variants (short and sweet) the mesh costume was made from a scale texture, felt right somehow. I prefered the red and black vibe though, I'm very villanous by nature, i like making things bad.
Anyway I will be back to post my clockword birds detail in addition to my epic castle concept.
Over & Out,
xXStItChXx