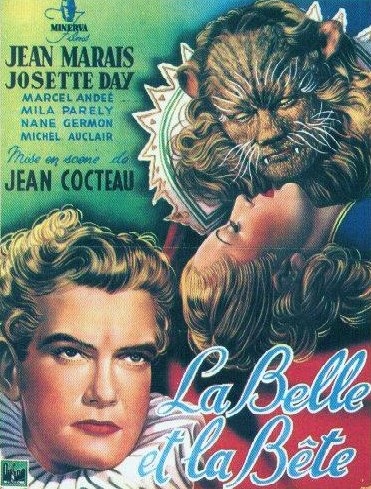 Figure 1. La Belle et la Bête Poster Art.
A magical fantasy for the ages, combining Josette Day's epic portrayal of "Beauty" with Jean Marais tragic grizzly "Beast". An inspired work of art that looks past the facade of deformity to the core of everything that makes "us" truly human.
•Directed by: Jean Cocteau & Rene Clement
•Written by: Jean Cocteau
•Cast: Josette Day as Beauty, Jean Marais as The Beast/Avenant, Mila Parely as Adelaide, Nane Germon as Felice, Michel Auclair as Ludovic & Marcel Andre as The Merchant
•Genre: Drama, Romance, Science Fiction & Fantasy
•Duration: 96 Minutes (aprox)
A story that goes back to the core essentials of what inspired us as children: "Magic". A fictitious world that operates despite all logic to, open a door or light up a room. A string of pearls can be created with a rub of your finger tips and you can teleport to where your heart desires just by putting on a magic glove. What is inside your heart? Look in the magic mirror and see, only your reflection can show you who you truly are.
The film is obviously what inspired the Disney classic "Beauty and the Beast" (the clue is in the name) but one could not help but notice references to other Disney classics. "Cinderella" having 3 nasty step sisters which coincidently think they are above everybody else, including the lovely innocent "Beauty". References even extend to "Snow White", when the mirror makes an appearance to reflect what is truly inside the heart of its counterpart, be it greed or "Beauty".
Figure 2. Bring me a rose father for there are no roses here.
The tale begins when Marcel Andre's character stumbles onto a mysterious castle when returning from a business deal gone bad. Luck only goes downhill as he is confronted by a terrifying beast (Jean Marais), who threatens to eat him or (if he would prefer) eat one of his daughters in his place. "The Merchant" returns home only to fall Ill, leaving the peril of death in his loving daughter "Beauty's" hands.
"The master of the house does not appear until the merchant leaves through the garden and plucks a rose as a gift requested by one of his three daughters. The Beast, a huge manlike figure in regal garments framing a feral, leonine head, catches him in the act. At first the Beast condemns him to death. Then it strikes a cruel bargain with the terrified man — it will release the merchant only if he swears that within three days he will either return to meet his fate, or one of his three daughters takes his place." (Bourne: 2003)
Beauty returns to the beast who chooses not to eat her but imprison her only to ask every night at 7pm if she will have his hand in marriage. As time grows she becomes weaker to his advances and actually begins to care about him. There are moments when you cannot but help pity the beast, especially as Beauty makes it clear that she doesn't want to be any more than a friend to the lonesome monster (the amount of times I've heard that).
La Belle et la Bête is at its core a romance story with the man classically chasing his true love, the woman of his dreams. The question that conquers every logical discussion is can love conquer all? Are there limits? Does the outside matter if you love who that person is dearly? In a world of magic anything is possible & in some cases everyday life is that way too.
Figure 3. I repel you, you find me ugly
Love is the magic of this film; it keeps the beast alive and ultimately his castle as he continues to function. For the most part women play the more dominant roles in this classic, namely the deceitful step sisters being carried around having money spent on them left and right, and the gentle "Beauty" running the beast's heart despite his domineering appearance. Together their love defeats the beast's curse and transcends reality making love itself the only true magic they share.
Figure 4. When you return Beauty, will you be my wife?
Women at the time of this film were attaining equal ground to the alpha male persona. The taming of the beast was to relinquish the hold men had over women. The story empowers women to the level of a fearful animal that even alpha males (Avenant & Ludovic) had no chance of defeating. Love is this monsters only true weakness, where only "Beauty" can conquer.
Its devices penetrate the usual conventions of narrative, and appeal at a deeper psychic level. Cocteau wanted to make a poem, wanted to appeal through images rather than words, and although the story takes the form of the familiar fable, its surface seems to be masking deeper and more disturbing currents. (Ebert: 1999)
The settings are magical, from the nightly forest landscapes to the interior of the animated dream like castle. Special effects appear to be created by the settings and actors themselves with a single unique transition effect for the beasts return to normality. The costumes of the tale exhibit a creative flare, forever expanding on the female dominance of beauty. The male costumes are simplistic with a smartly dressed beast to exhibit wealth despite his situation.
The makeup is well done especially for Jean Marais "the beast" allowing him to convey a range of emotion without inhibition. His love sick vulnerability would not be as effective if he was wearing a mask, limiting his range of character prominence.
Let's start with the amazing make-up for actor Jean Marais to portray the beast, which reportedly took five hours to put on, and another five hours to take off. What's really amazing about it is that it covers his face without completely disguising his facial features and expressions. His eyes, in particular, are still able to emote beautifully. (Lloyd: 2010)
To Summarize
The story is a classic and to think without it so many of today's modern greats would not have come to pass (Disney where would you be now?). To experience a tragedy of loss and love is the world's way of reminding us that we are alive, we do feel no matter who we are or where we stand. Beauty back then is as powerful as it is now, with men tripping over themselves to build up the nerve just to talk to the gorgeous girl sitting at the bar. It is a great thing to be reminded that without love, life would not be worth living.
The transformation from the prince to the beast was never filmed; I believe it added a level of mystery to the story early on, in that regard it was interesting. The transformation from the beast to the prince was quick to the point that you wonder if the beast just switched places with Avenant (maybe the arrow was forged from tele-pod metal, who knows). I felt the transformation of the beast was underplayed but taking into account the time in which it was shot, one can appreciate the level of transformation that was apparent.
Belle cures her father with the Beast's magical glove and then goes to find a dying Beast. He's dying from grief because no one loves him. But he's saved by Belle's loving look. While entering the castle, Avenant is shot with an arrow by an unseen shooter and becomes the Beast. At the same moment the Beast becomes Prince Charming handsome like Avenant and tells Belle that she will be his queen. (Schwartz: 2006)
La Belle et la Bête is a classic tale of love in the face of adversity, a tale which nowadays is told primarily in the form of rom com's (Romantic Comedy's) with nerds attaining girlfriends the likes of which were otherwise thought impossible. Nerds are today's Beasts characteristically baron, hybridised humans with a heart of gold that transcends their shortcomings (appearance, demeanour, etc). Beauty is that prize that the modern & post modern beast always dreams to capture and in the end she captures him instead.
Figure 5. I am the monster you must live my beast
-----------------------------------------------------------------------
List of Illustrations
Figure 1. La Belle et la Bête Poster Art. (com) [Online image]. At:
http://www.sexualfables.com/images/la_belle_et_la_bete_film.jpg
(Accessed on: 27/09/11)
Figure 2. Bring me a rose father for there are no roses here. (com) [Online image]. At:
http://detroitderelict.files.wordpress.com/2010/07/belle-et-bete-19.jpg
(Accessed on: 27/09/11)
Figure 3. I repel you, you find me ugly. (com) [Online image]. At:
http://30.media.tumblr.com/tumblr_kyizsn5Val1qzzxybo1_500.jpg
(Accessed on: 27/09/11)
Figure 4. When you return Beauty, will you be my wife? (com) [Online image]. At:
https://film110.pbworks.com/f/1254879964/la-belle-et-la-bete1.jpg
(Accessed on: 27/09/11)
Figure 5. I am the monster you must live my beast. (com) [Online image]. At:
http://2.bp.blogspot.com/_jVsxsWgYMWk/SmkVhAe-WvI/AAAAAAAACSQ/OsuM9qD0Fes/s400/NDVD_143.BMP
(Accessed on: 27/09/11)
-----------------------------------------------------------------------
Bibliography
Bourne, Mark. (2003) La Belle et la Bête Review At:
http://www.dvdjournal.com/reviews/b/beautyandthebeast_cc.shtml
(Accessed on: 27/09/11)
Ebert, Roger. (1999) La Belle et la Bête Review At:
http://rogerebert.suntimes.com/apps/pbcs.dll/article?AID=/19991226/REVIEWS08/912260301/1023
(Accessed on: 27/09/11)
Lloyd, Christopher. (2010) Reeling Back - Beauty and the Beast Review At:
http://www.thefilmyap.com/2010/08/02/beauty-and-the-beast-1946/
(Accessed on: 27/09/11)
Schwartz, Dennis. (2006) Beauty and the Beast - Movie Review At:
http://homepages.sover.net/~ozus/beautyandthebeast.htm
(Accessed on: 27/09/11)