H
ello
E
veryone,
Another small update, I have been delaying doing these so today I thought I would get stuck in. Now for my maps I have 2 combined meanings in my character map. Firstly it is not all about looks but the actual animation of clumsiness. So do not be put off by the fact that jar jar Bink's & the scream man are in there.
The idea of this unit is animation & I have to convey clumsiness. My character design will more or less consist of the lamps shade & bulb as a face obviously which I directly relate to the oracle from halo.
Anyway lets get onto the maps...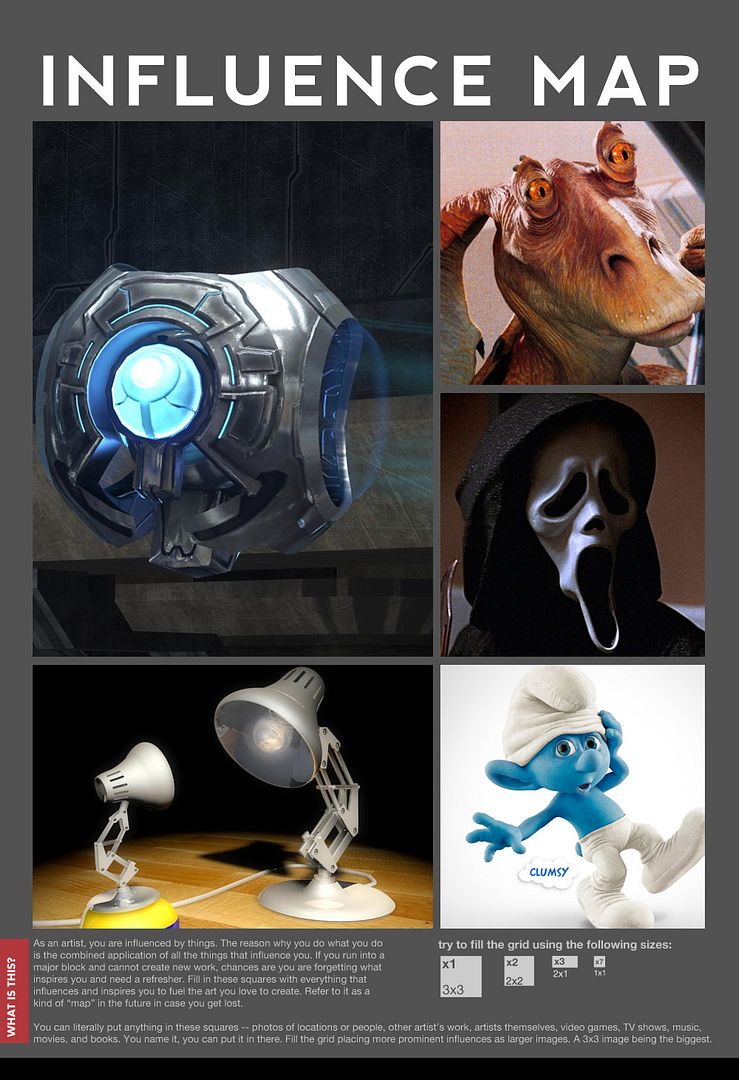 As you can see from the map above, I have centralised the images that look like lights. For look that is what they will consist of, now when you look to the left you get images such as the smurf etc, these are not for looks. This is to establish the animation of an oaf, which is the basis of this unit.
Last but not least I came up with the map above, which looks into my environment a little. I wanted to look at shop windows at night, not all of them were for lamps but it was nice to see the variant shop types. My favourite is the largest obviously, as it has this unique lamp shop look.
I know we are to try to keep the environment bare bone but if anything it will help me establish the dimensions of my window.
Well that concludes this little post, I have a few others to make still so yeah keep your eyes peeled
(if any of you are still awake)
.
Take it easy!
Over & Out,
xXStItChXx