H
ello
E
veryone,
Here is a sample extract from my latest contribution (06/01/14) direct from
Polydoodle Pictures
Studio Blog.
The image below shows the child star Benjamin Badgersworth's expression sheets in 3D form! The renders were created with ZBrush's multi-pass rendering engine and composited in Photoshop. These are 6 expressions inspired from the original 12 expressions I made a few weeks back. Please enjoy!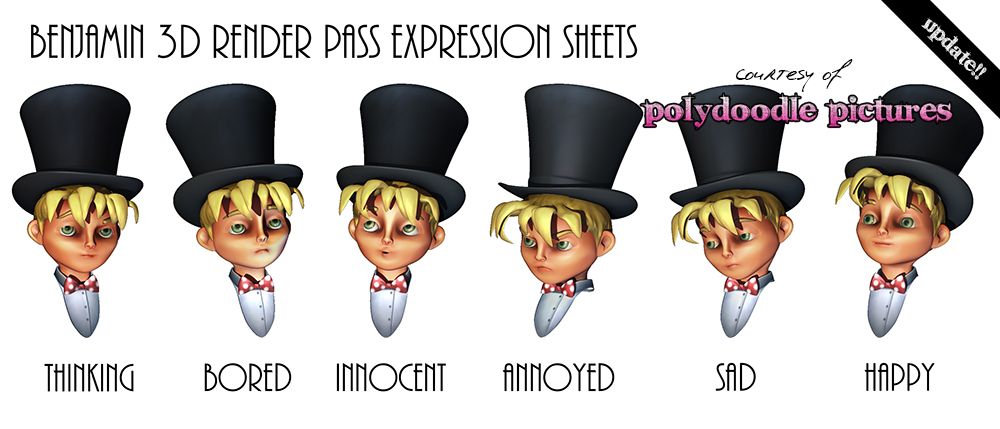 EXTRACT
"Last but not least I thought I would line the renders up just in case people get a little tired of trying to narrow down an expression from the animated gif above. I have also listed the expressions names just in case people wanted to know what expression they relate to. You can refer back to Benjamin's expressions and see if you can link any of these images to those. You can find the old post here! I think the sad expression is the only new one here but I did try to build it on another expression it just wound up looking more sad."
Read the full article here >>