H
ello
E
veryone,
Here is a sample extract from my latest contribution (08/01/14) direct from
Polydoodle Pictures
Studio Blog.
The image below shows the prodigy Young Barnabas Badgersworth's expression sheets in 3D form! These are render composites from the awesome ZBrush render engine. I have to say I do like the contrast between Benjamin and Young Barnabas's expression sheets... Its refreshing to see the difference between characters. Check them both out at our studio blog :)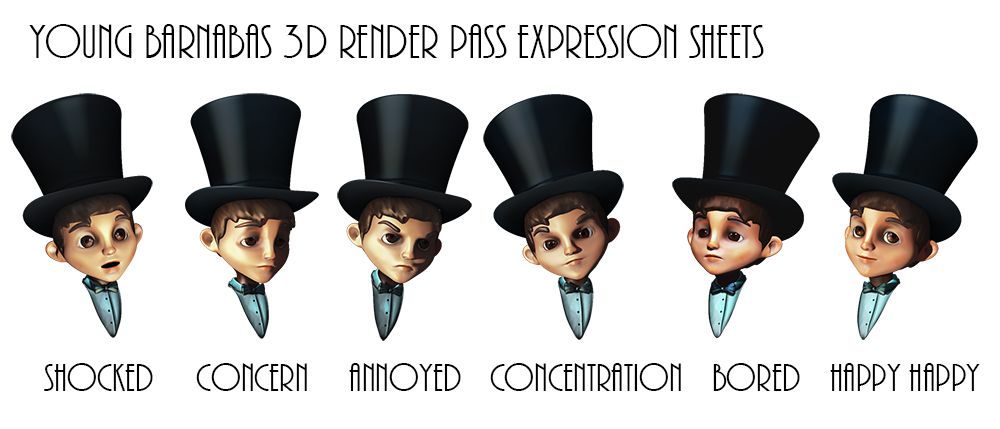 EXTRACT
"The final image of this Unit from my side of things are Young Barnabas's expression sheets lined up for your critique. Despite my dire need for the dark I actually found myself liking the happy face on Young Barnabas. I guess by this point I had filled my inner dark need by knocking up the Darker Young Barnabas Weta concept. If I had time I would try to do all of the expression sheets on my 2D drawn concepts but 6 will have to do for the moment. Maybe one day in the future if I'm feeling bored ill have a bit more of a play... That's not a promise though!"
Read the full article here >>