H
ello
E
veryone,
Here is a sample extract from my latest contribution (02/01/14) direct from
Polydoodle Pictures
Studio Blog.
The image below shows 3 rendered views of our little Benjamin Badgersworth. This is only 1 of our main characters so more will follow shortly! More details on this can be found over on our studio blog.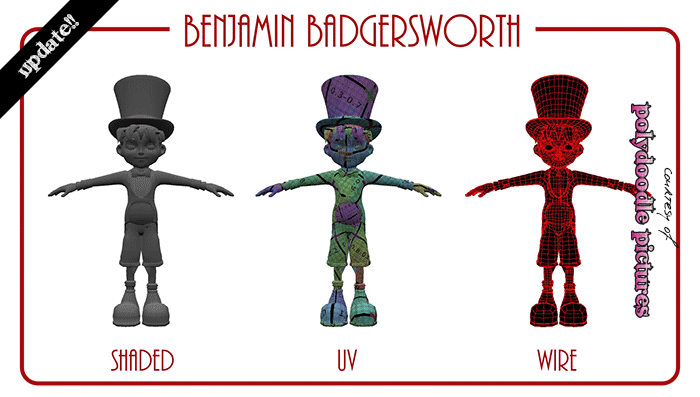 EXTRACT
"The image above shows 3 turnaround views of the Benjamin 3D model. The shaded view shows the model in its generic glory. The UV view shows the seem placement and the quality of the UV Mapping. The Wire view shows the flow of the geometry itself as well as the consistency of its edge flow. Its handy to see these views before seeing a model in its entirety, well I feel it does. It allows you to appreciate what the end result is when you consider everything that is going on underneath. I have started making a habit of doing this... it only helps ;)"
Read the full article here >>