H
ello
E
veryone,
Here is a sample extract from my latest contribution (06/01/14) direct from
Polydoodle Pictures
Studio Blog.
The image below shows 3 rendered views of our little Young Barnabas Badgersworth. This is only 1 of our main characters so more will follow shortly! I cannot wait to see all of them together in a scene. Woop Woop!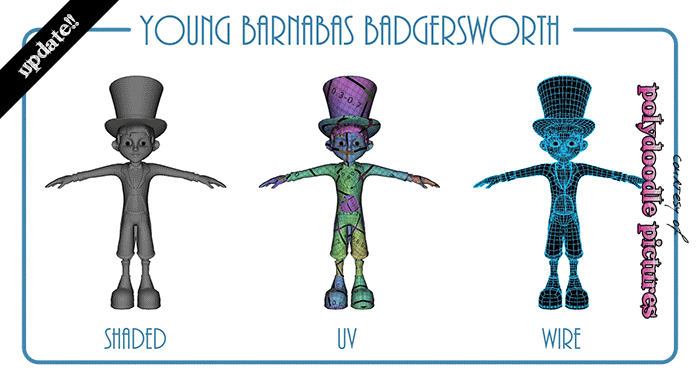 EXTRACT
"The image above is my typical 3 pass system for animated pre-production gifs. The scene itself was lit with 2 ambient lights with the ambient shade turned right down. The wire pass of course is the only one which doesn't use light but contours to render the polygon edges. I'm sure all of my colleagues at UCA know that by now already, still I like to sound clever :) I edit these turns in after effects before firing them across to Photoshop to get them into the animated gif format. There has been an improvement in their exporting functionality gifs used to lag much more. "
Read the full article here >>