H
ello
E
veryone,
Here is a sample extract from my latest contribution (07/01/14) direct from
Polydoodle Pictures
Studio Blog.
The image below shows the textured version of Young Barnabas Badgersworth with a couple of light passes in the scene. The textures are subject to change but for now I thought I would take a stab. You should also bear in mind these do not have occlusion. Check out the blog ;)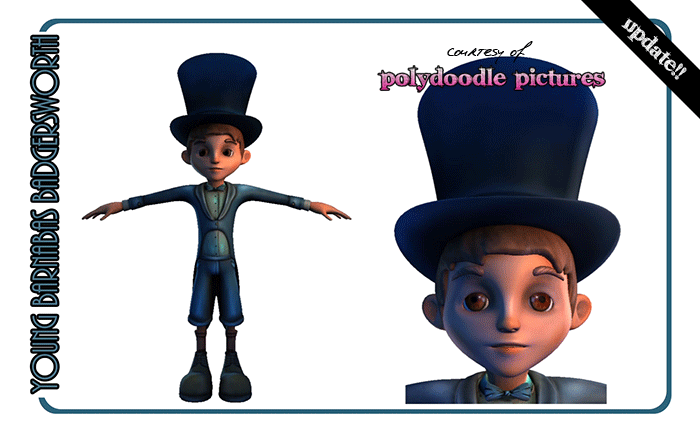 EXTRACT
"The animated gif above shows a quick render turnaround of Young Barnabas Badgersworth. The lighting in the scene is a bit strong on the blue front but I like the shadow vs. light values so I kept it in from the prior textured Benjamin turns. I am quite lucky that these eyes are not the final eyes as we are using nurbs. The painting is quite big for the eye and the iris is quite tiny. I also don't think its sitting in the middle of the eye so that's quite a big problem. My most proud feature of this paint job has to be the jacket... Much better shade then Benjamin's."
Read the full article here >>