H
ello
E
veryone,
Here is a sample extract from my latest contribution (08/01/14) direct from
Polydoodle Pictures
Studio Blog.
The image below shows the talented Young Barnabas as a result of multiple render passes from ZBrush. I composited the character within ZBrush and used the render passes to make the image you see below. The character was poly-painted and posed before being thrown into photoshop for a blending mode session. Gotta love it.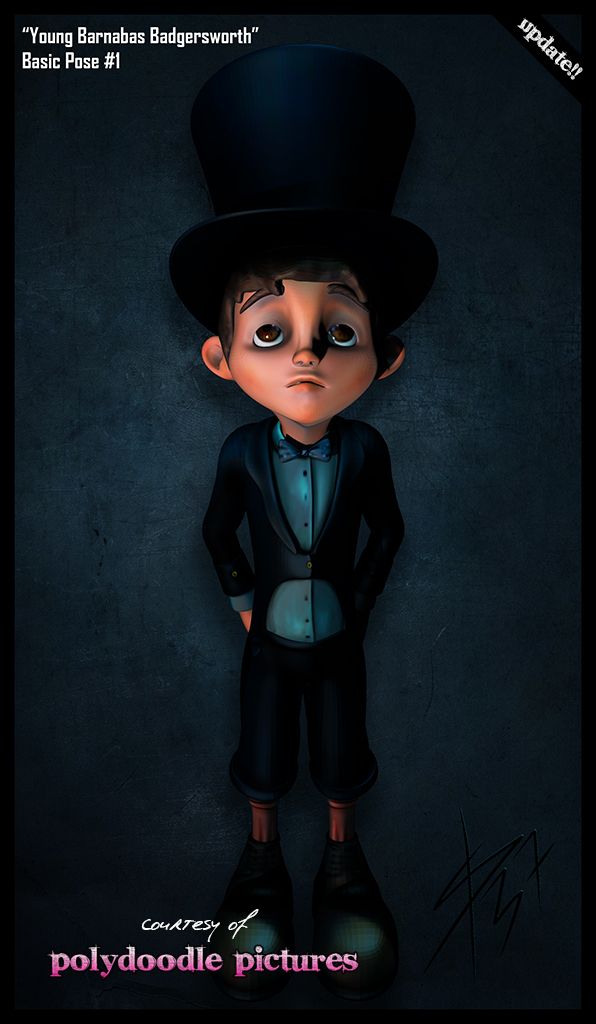 EXTRACT
"The image above shows the end result of the composited layers. Its the only time on this brief where I have totally indulged my darker tones and it will probably be the only time when Chrissie and Sammy see him ha-ha. That being said I really do like the way he looks in this concept. I didn't actually do bad with the posing although there are some areas which still bother me... I wont point those out you are just going to have to guess... I really do love making these concepts using my models they are so satisfying to me."
Read the full article here >>