H
ello
E
veryone,
I'm not out of the fight yet
, for those that thought I was ha ha. Been cracking down really hard even went through a last minute rewrite of my script yesterday when I was concerned that my CG video wouldn't be long enough. Alas I am as ready as I can be, I will be doing a bulk of 3D modelling over the next 2 days which will be followed with texturing, lighting, camera, etc.
I have planned my
2D segment
which is both before and after the CG video parts which will be less taxing not requiring a 3D render. I will probably get this out of the way after I have my CG video at least that way I am half way, and I haven't gotta consider render time constraints which I know from experience can be very unpredictable.
Anyway lets get onto the Final Storyboards for Agebook...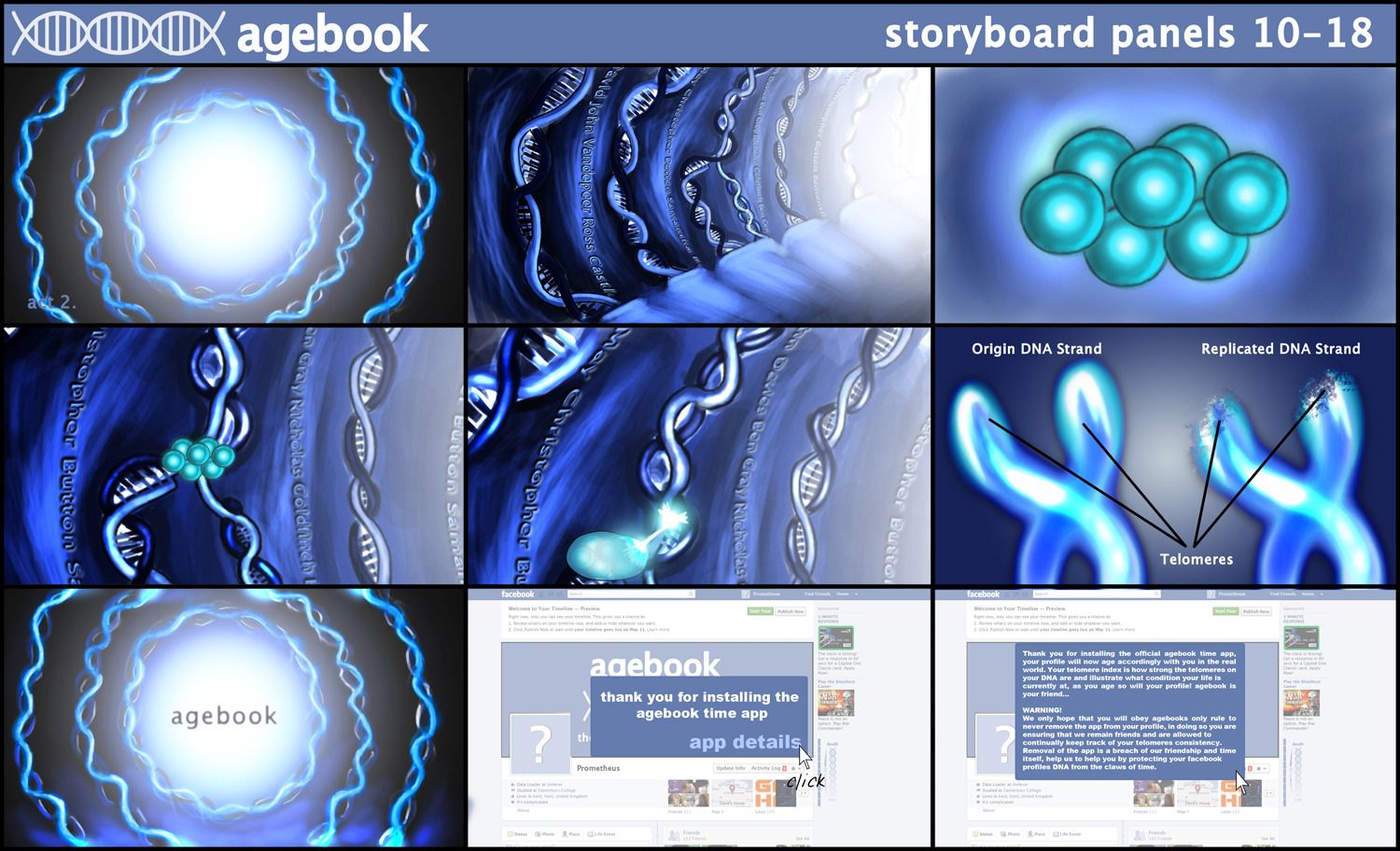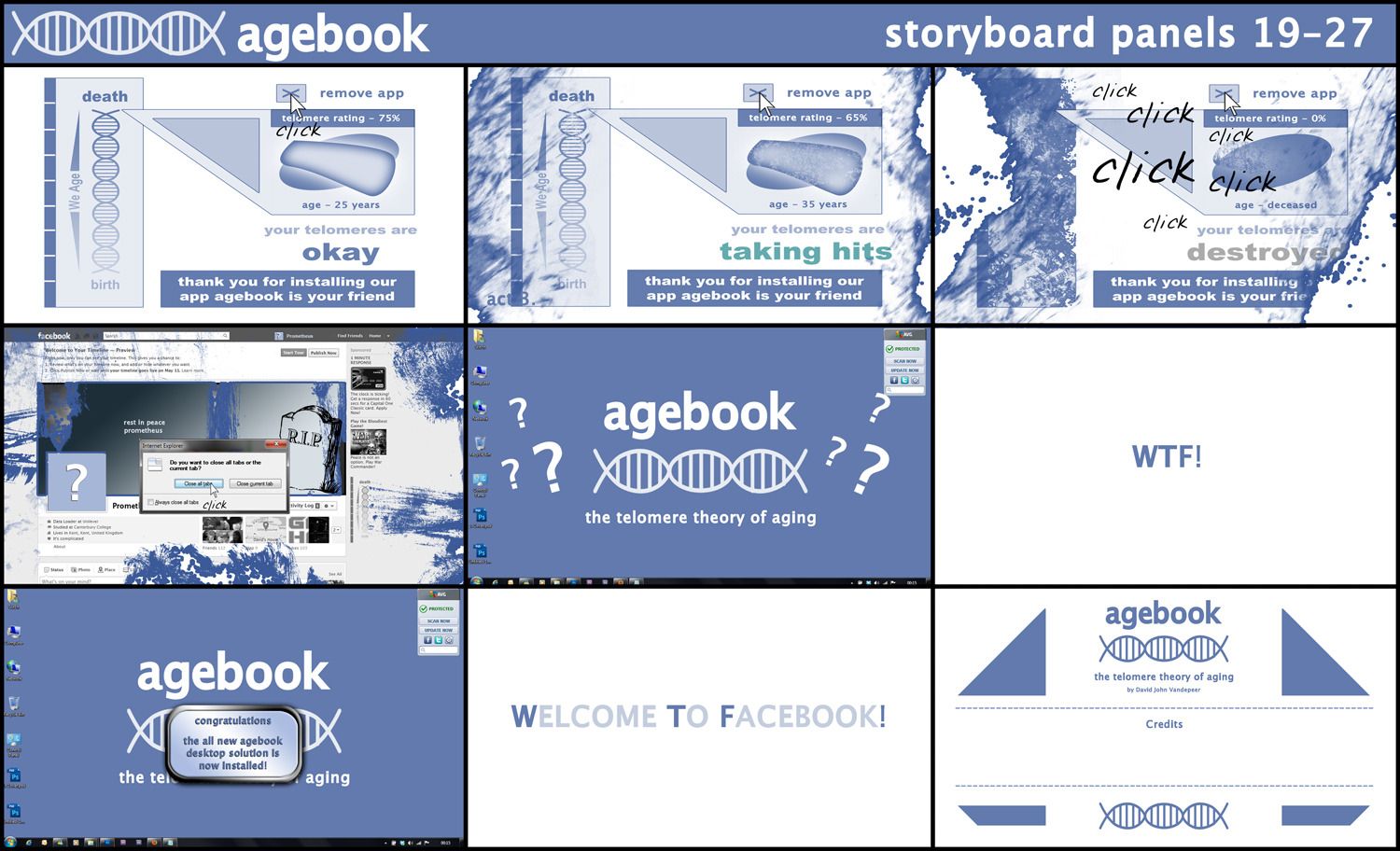 Well this concludes my little storyboard post
, I won't waffle here I still have an animatic to think of, at the moment it may appear as though the 2D sections are longer then the 3D section but I can confirm that the 3D section is the longest of all of this video. I timed myself speaking the dialogue and I got to about 1 minute 30 seconds so I'm predicting that much CG animation in my final animation.
This leaves about 15-20 seconds
for both sides of the CG animation but that is pretty simple as most of it is just a mouse moving about a screen and clicking on things. I might throw in an angered grunt here and there...
Take it easy people!
Over & Out,
xXStItChXx