H
ello
E
veryone!
Another small update
but there will be no time tomorrow as everything will be printed I am just going to be adding effects and sound all day. I will finish my Art of booklet tonight as well which I will have to delay until after I have my 12 render passes.
I decided to simplify this design because the person who commissioned me would not want to see everything on display all over the case,
simple is sometimes more professional
. The disc is what the disc is and the case is just what the commission is. To truly evolve I have to consider what the client would want not what I think looks pretty cool...
Right lets get down to the case design, enjoy people!
The image above shows my
CD artwork
as I said I decided to keep it very simple this time, people don't need to see my ugly mug and if they are clients they want to see what they commissioned me to do not all of the little snaggles within. Besides it keeps the whole thing interesting, kind of like
"oooh ahhh whats inside?"
Still, I have put my personal touch on it :)
Next came my
Case Design
, again very simple with one little snippet from my final animation. It actually freed up most of the back allowing me to fit in the entire creative project brief which has been a nightmare to fit in in the past. I decided to keep everything in keeping with the facebook theme I.E. the subtle blue and white I have to say its so simple that I love it.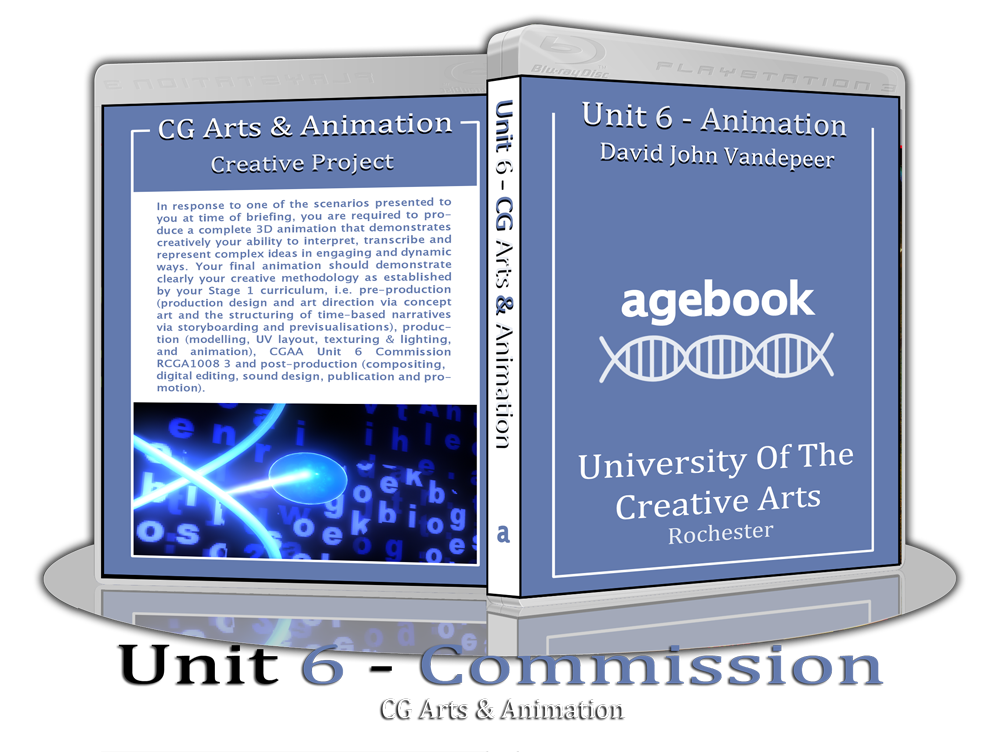 Last but not least is my
Case Display
which is theoretically irrelevant but I do this because I think it looks nice and it only takes a few seconds to sort out really. I think this design is a good end to the year and a good way of saying goodnight as it were because I'm going to be taking a serious rest I think its well deserved here...
This Unit started as a
bit of a nightmare
and I've had to kill myself to catch up I just hope I achieved something of worth in this time and people don't think that Ive been lazy because that cannot be further from the truth.
Hope everyone is having tonnes of fun!
Over & Out,
xXStItChXx