H
ello
E
veryone,
Got one more post to make, I had a play with some
character sketches
last night. Just wanted to get an idea for the type of characters I wanted to adopt - I had looked at realism but this didn't feel right for it so I decided to try and add some creative licence to the proceedings.
The images are not perfect but I knocked them up quick & as rough as possible at this point I had no committed to the idea but now that I am I will be delving into these concepts further.
Below are my
initial developments
from my notepad.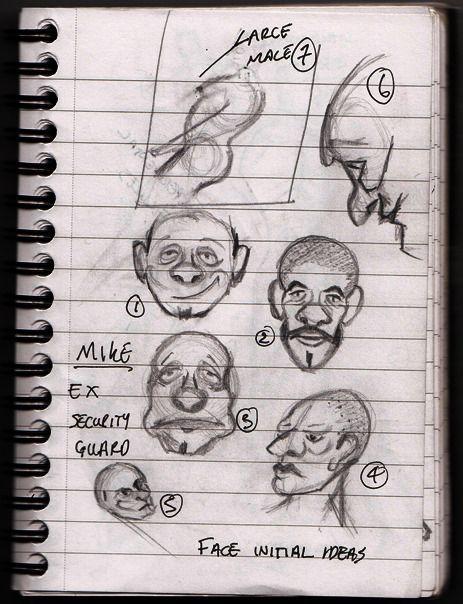 (Image above)
I had no idea what I was going to do but I just kept playing around with different types of face deforming the nose mainly. At first I wanted a playfully happy guy but then I felt the doom and gloom approach represented the scroogeness even more. I even began playing with form but 7 was just too real.
From the image above I liked the form of
1
which I actually drew after
2
when considering the male form more. Its still incomplete I just kept turning pages instead of rubbing out - I didn't want to commit so early on in the process. This page was a little static - i wont lie.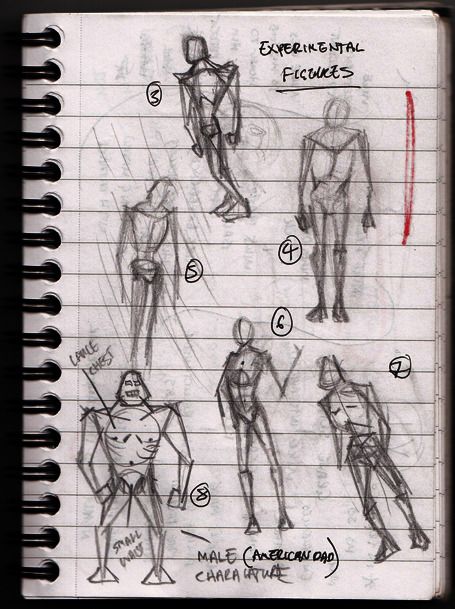 The page that followed was more free just looking at the shapes that make the male form. Men have bolstered upper bodies and smaller hips while Women have wider hips and smaller upper bodies, its kind of the opposite of each other when you think about it. I was even able to isolate the make up of the American Dad character - this was just for fun.
Well this concludes my little visual development post
(not impressive I know)
but I'm just exploring everything that I can. We will have to see what happens next - I'm a little scared but a little excited.
Anyway, take it easy!
Over & Out,
xXStItChXx